Discover leading digital magazines on Zendy!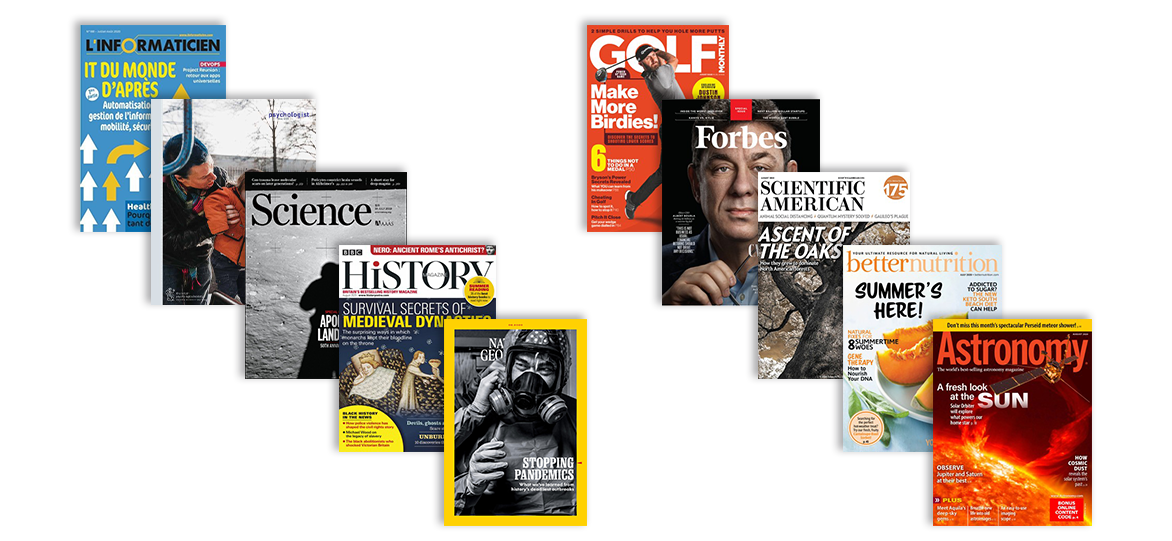 If you haven't already guessed from the headline, Zendy has expanded its resources with the addition of magazines! The best part is that you get access to all of them and more with a single Zendy Plus subscription.
Covering a broad spectrum of subjects such as technology, science, finance and humanities, Zendy Plus users in Algeria, Morocco, Tunisia and the UAE will now have unlimited access to an exciting collection of best-selling digital magazines including BBC, Forbes, National Geographic and many more!
Your one-stop destination for all the best magazines
Looking to go behind the scenes of entrepreneurship? Curious about nature or advances in technology? Keeping up to date with the latest news and developments in your field can be an overwhelming endeavour! With Zendy, everything is tidy in one space. Whether you're a busy researcher, student or just curious about the world around you, get instant access to all your favourite magazines quickly and conveniently.
What about past issues of magazines you ask? Don't worry, Zendy has got you covered! You'll be able to revisit, re-read and access past issues of your preferred magazines at the touch of a button. No matter what kind of magazine you prefer reading, you'll find plenty to choose from here. Don't restrict yourself to your reading comfort zone though, because half the fun's in finding something new!
From researcher to trailblazer, Zendy is your one-stop destination for all e-resources.
Take a look at the full range of magazines available on Zendy and sign up for a free trial today!